Accredited Training
Preparation for Full-time, Part-time or Flexible Employment
Entrepreneurship courses for students and future entrepreneurs
Learn How to Turn your Skill into a Business
The
"Skills for Employment Summer Programme"
targets high school graduates who wish to jump start their employment preparation endeavours. You need not wait for your CSEC results to begin equipping yourselves with the knowledge and skills required to successfully gain meaningful vocationally specific employment at the entry level. Individuals who undertake any of these qualifications will likely seek immediate employment (full-time/part-time/flexible), create their own employment or lay the foundation for a long-term career in industry. Programmes are predominantly based on BTEC/Pearson Level 2 and Level 3 Vocational Qualifications specifications. However, there are also online accredited training programmes and free mentoring to help you to achieve your employment goals.
The 2017 calendar below provide links to course information and schedules for classroom-based programmes.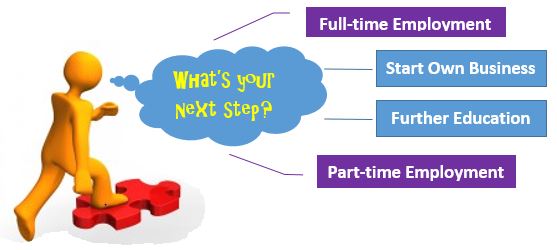 CALENDAR

Programmes

Time

Jun

Jul

Aug

Sept

Fitness Instructor Certificate
Wednesdays 9:00 – 1:00
Jul 5 - Sept 6
Horticulture (Landscape Maintenance)
Mondays 9:00 am – 1:00 pm
Jul 10 - Sept 4

Fridays 9:00 am – 1:00 pm

14, 21, 28
4, 11, 18

Tuesdays 9:00 am – 1:00 pm

11, 18, 25
8, 15, 22, 29
5

Tuesdays 9:00 am – 1:00 pm

11, 18, 25
8, 15, 22

Wednesdays 9:00 am – 1:00 pm

12, 19, 26,
2, 9, 16, 23, 30

Fridays 9:00 am – 1:00 pm

14, 21, 28,
4, 11

Mondays 9:00 am – 1:00 pm

10,17, 24, 31
14, 21

Mondays 9:00 am – 1:00 pm

10,17, 24, 31
14, 21, 28
4

LIVE ONLINE INSTRUCTOR-LED TRAINING CALENDAR

Programmes

Times

Jun

Jul

Aug

Sept

Wednesday 9:00 am – 1:00 pm

12, 19, 26,
2, 9, 16, 23, 30

Mondays 9:00 am – 1:00 pm

10,17, 24, 31
14, 21

Tuesdays 9:00 am – 1:00 pm

11, 18, 25
8, 15

Wednesdays 9:00 am – 1:00 pm

12, 19, 26,
2, 9

Wednesdays 9:00 am – 1:00 pm

14, 21, 28
4, 11




For more information contact: info@captech.edu.jm or 876-665-3916; 876-366-5375

News Releases

Popular Courses

Workforce Training